Teacher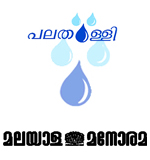 Dr Mathew Koshy Punnackadu took initiative in organizing two international conferences in the college on "Water Crisis & Climate Change" in 2008 and "The Impact of Climate Change on Food Security" in 2011. He initiated the Rain Harvesting Project at Bishop Moore College . The innovative project helped to solve the scarcity of Water during summer. The College got the Palathully award of Malayala Manorama (Rs.One lakh) for this innovative project in 2008 as well as the Dr P S JOB MEMORIAL AWARD (2010) of All India Association for Christian Higher Education New Delhi for the most successful, innovative and educational project implemented by the College. Planted vetiver all over the campus to recharge ground water and prevent soil erosion. Has been using solar energy for lighting in the College and Hostel campus. Green Campus initiative and the rain water harvesting project in the college are well appreciated by the public.
Positions
Former Principal, Bishop Moore College, Mavelikara.
Research Guide in Environmental Chemistry – University of Kerala.
Fellowship
FICS (Fellow of Indian Chemical Society F/4207 – L.M)
FICC (Fellow of Indian Council of Chemists. LF/560)
FCCE (Fellow of International Congress in Chemistry and Environment)
Teaching & Reasearch Experience
Date of Entry into Service ~ 6-11-1978
Total service as teacher ~ 32 Years
Research experience ~ 15 Years
No of students got Ph.D ~ 4
Professional Field/ University Level
Member Graduate Board of Studies in Chemistry, Kerala University.(2001-2004)
Member, M.Sc/B.Sc Examination Boards
Chairman, M.Sc. Chemistry Examination Board 2006.