Dr. Mathew Koshy's Profile
Prof Dr MATHEW KOSHY PUNNACKADU is an Environmental Scientist, Environmental writer and Environmental activist. He has been actively involving in many issues related to environmental conservation. In 1990's, he initiated the Green Church Movement in India. He considers caring for life on Earth is a spiritual commitment.
He started his career as a lecturer in Chemistry at Bishop Moore College, Mavelikara affiliated to the University of Kerala. His attitude and approach to Chemistry took a new turn when he visited Minamata in Japan in 1989. There he saw people suffering from Minamata diseases and heard the sad story of their struggle for life. They were the victims of organic mercury poisoning. People with Minamata diseases are still living in Minamata rehabilitation centre as living martyrs. With tears only we could hear it when the mothers of Minamata victims explain the sad fate of their children. The Cadmium thrown out of a factory as a waste into Jintsu river in Japan entered the food chain and became harmful to the people and the disease is known as Itai Itai disease.
As a socially committed person, he started working as an environmental activist besides his teaching career and joined the Kerala Sastra Sahitya Parishad (People's Science Forum). This organization is highly committed to people's Movement.
Publications
As an environmental scientist, he published 24 research articles in national and international science journals. In order to provide Eco- theological literatures to Churches, he authored ten eco- theological books and edited twelve eco-theological books.
Recognitions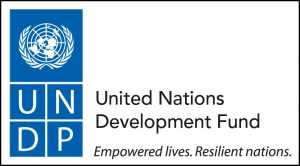 He was one of the ten Environmentalists recognized by Malayala Manorama, leading daily in India on the Environmental day 2012. During his tenure as the Principal of Bishop Moore College, Mavelikara, the College got two Environmental awards. While he was in charge of the Ecological wing of CSI, United Nations Development Programme (UNDP) and Alliance for Religions and Conservation (ARC) has honoured the ecological contributions and long term commitment of CSI in protecting the life in this planet by giving an award on 3rd December 2009. This event is one of the historic moments of CSI. The CSI received the award on 3rd June from Mr. Baan Ki Moon, Secretary General of UN in presence of Prince Philip in a function organized at Windsor Castle, London.
He has been nominated to Anglican Communion of Environmental Net work (ACEN) steering Committee representing south Asia on 25th January 2016.
Projects initiated in CSI
Programmes initiated by him in CSI are Green Diocesan award, Green Parish Award, Green home award, Green Institution Award, Ecological conventions, Environmental Rally, Rain Water Harvesting projects, Environmental day celebrations, Ecological Sunday celebrations, Plastic free Church Campus, Eco- VBS training, massive Planting of trees, Eco- clubs in School, Eco bible study programmes, Publishing of Eco- literatures, Organic vegetable cultivation and Eco- church architecture.He has initiated the idea of Earth Bible Sermons, Green Parables, Green Miracles and the Green School programme in CSI.
Organiser
In order to propagate the Eco- theological Concerns he took leadership in organizing six National Conferences and five international Conferences, in addition to hundreds of programmes all over India.
Environmental talks outside India
He addressed environmental groups in Japan, Korea, Thailand , Spain, Germany, France, Scotland, UN Environmental Assembly at Nairoby, England, South Africa and US.
He retired as the Principal of Bishop Moore College, Mavelikara (Kerala, India) in 2011 and working as the Hon. Director of the Department of Ecological Concerns of Church of South India (CSI).
How I became an environmentalist with a Christian Concern.